I help women in midlife and beyond navigate through transitional times, like divorce, empty nesting, career change or retirement.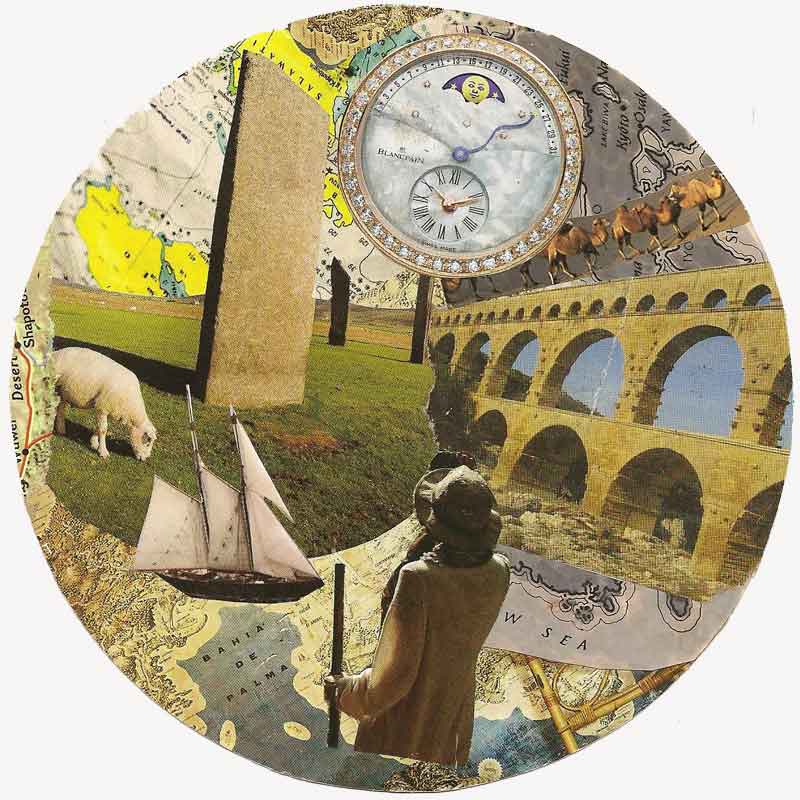 Standing at a cross roads or passing over a threshold can awaken a whole new identity. Creative depth work helps women connect to their creativity, their deepest, most authentic self, and the natural world. I take women who are stuck in old stories from their past, clear the tangles and emotional clutter so they can envision their future and create the beautiful, balanced and meaningful lives they want to lead going forward. I work with women who are nurturing and loving toward family and friends but need to let go of the guilt associated with self care and begin to see self-care as sacred.
I guide women on a creative journey, diving deep into the territory of the soul so they can experience greater spiritual fulfillment and come to know their true, sovereign selves.
Is Creative Depth Coaching Right for You ?
It's not unusual for women to find this work later in life, for it is precisely then, that you have perspective about your past, and become keenly aware of all that you have yet to become, of how many possibilities await, of how much remains to learn and experience.
Life is still unfolding, yet, you may be experiencing a time of uncertainty caused by a major transition like retirement, career change, or an empty nest. A life event such as divorce, a health issue, or the death of a loved one may have thrown you into turmoil with no way to express or work with the emotions and energies of the situation.
Perhaps at this place on your journey you simply sense a stirring and restlessness in your soul. Active seeking or feelings of restlessness signal that you are ready for growth and change. You have outgrown your old life and need to create a map and build a bridge into new territory. You may intuitively feel the need to shed your skin, find a new path, sift and sort through old ways and consciously craft new ways of being. You may want to expand your edges, redesign your life or step into a new role or identity.
Longing for new, creative ways to express yourself often indicates that you are ready to find your voice after years of wanting to create but never having the time, or never receiving support for your creative dreams. Rising creativity is often accompanied by a desire for deeper ways of experiencing your spiritual life. You sense you are ready to answer the BIG questions. What is my purpose? What is my life's work in the world? How can I heal from the past and become whole? Who am I now and what is my authentic truth? And most importantly, Who am I becoming?
Depth work encompasses all of that and much more. It is your roots, branches, buds and blossoms. Your stories, old, new, retold and restored. It is your song, your vision and your most trusted truth.
Depth work takes you exactly where you need to go, at exactly the right time. It draws upon your deepest knowing and inner wisdom. It is the sacred container for everything that is YOU.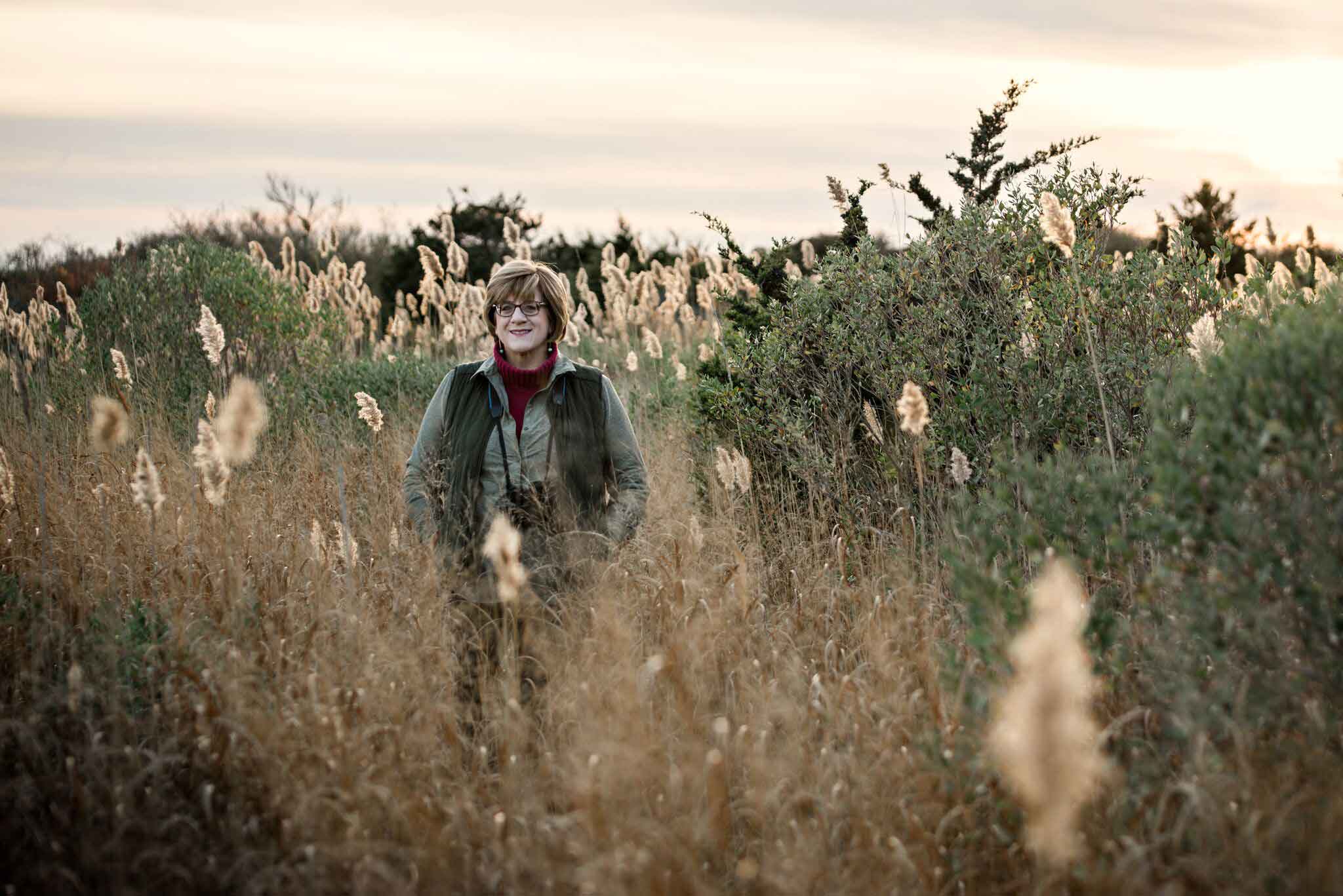 What happens when our life changes? What happens when we change? For many, many years I had a successful career as a landscape painter, teacher and speaker. Painting the land, being outdoors, catching the light, mixing those glorious colors, and bringing into being works of art gave me a means for deep self-expression and filled my soul with joy.
Then one day, just after I turned fifty, an unease began to settle in. A longing to go in a different direction, a yearning to explore other modes of expression and creativity. A deep urge to push out to the edges and live a creative life that was less conventional and more all encompassing rose up in me. So many interesting things had been passed over in favor of concentrating on gaining mastery in one way of creating.
This internal struggle went on for a few years and then, I listened to my soul, trusted my heart, and let go.
I said goodbye to my galleries, cancelled my competition entries, turned down offers to teach, put down my brushes and folded up my easel and stored it in a closet. It was unsettling, it was disorienting, it was terrifying. What was I doing? As much as I hated to admit it, and much to the astonishment and disapproval of friends and colleagues, that way of making art was no longer able to convey what I wanted, what I needed, to express. It could no longer be my voice.
Right around that time I came to the startling discovery that my children were grown. The years fly fast and it seemed impossible, but I was no longer "a mom with young children (or older children or even teens!). This part of my life had disappeared right in front of me, yet somehow I hadn't really noticed. When I finally did notice I realized my identity was shifting and an important role in my life was changing shape. Who was I now? Who was I becoming?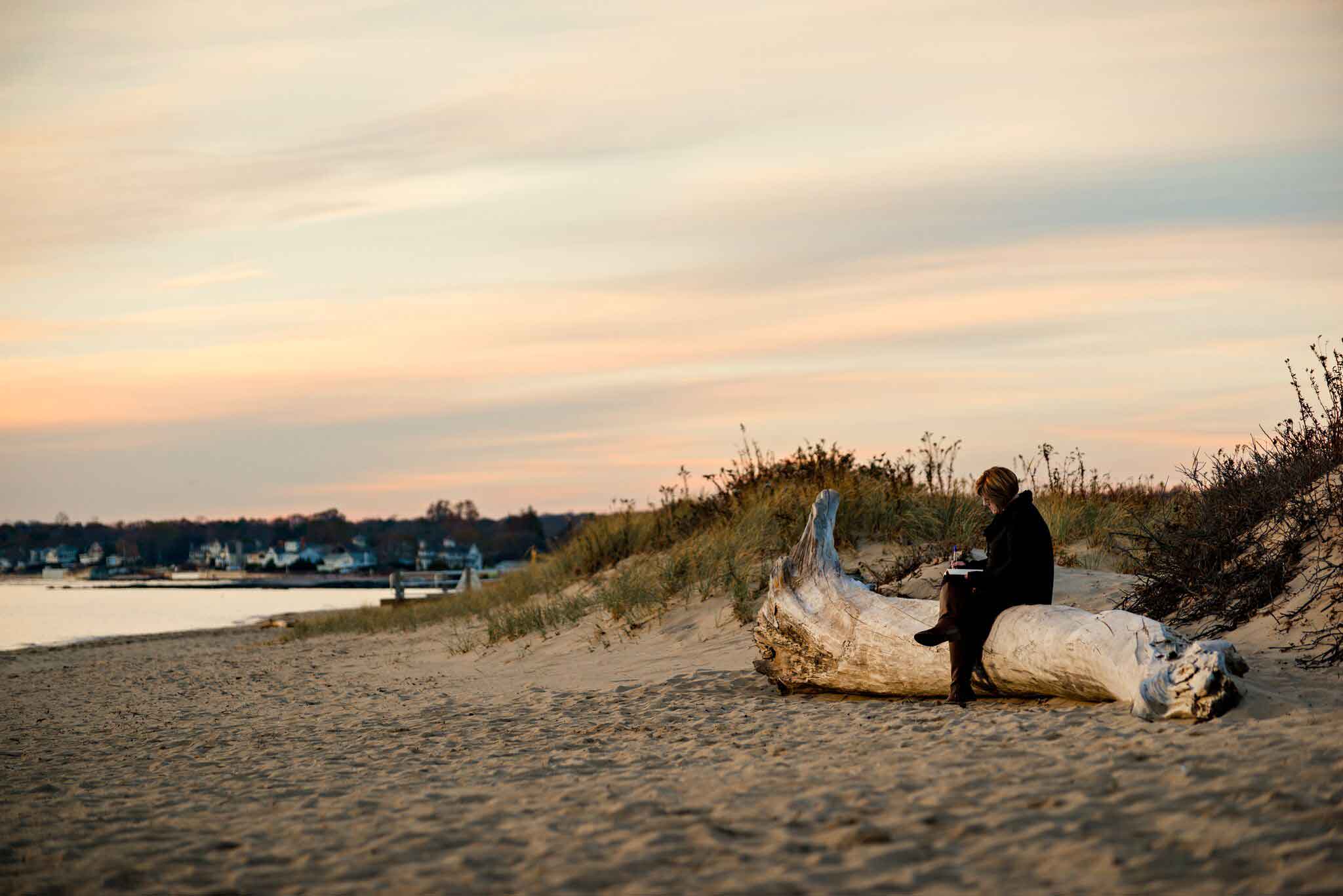 My heart knew what it wanted but I couldn't quite catch the vision and see my future clearly.
Funny thing is looking back now, I can see how my inner wisdom was working for me. Moving me away from one way of creating and positioning me perfectly for moving into a new way of using the transformative and healing capacity of art. Just as I was realizing my kids were grown, my mother began her decline into dementia. While my role as "mom" was shrinking my role as caregiver was ever increasing. If you've walked this path with a loved one you need no explanations. If you haven't all I can say is that it is very much like walking on quicksand. Everything shifts and changes so quickly you don't even realize what's going on, and the change is not usually for the better.
If ever I needed a way to process feelings, cope with change, work through grief and loss, and redefine my roles, it was then. I found myself stuttering and stammering unable to express what was happening or articulate with words the shifting, changing emotional landscape I found myself in. What I needed was a new language. Creative depth work gave me a rich, powerful visual and verbal language to describe and work with my inner world.
Art as a transformative process found its way to me seemingly from nowhere, a divine gift arriving at a tender time as I was working through grief after my mother crossed over.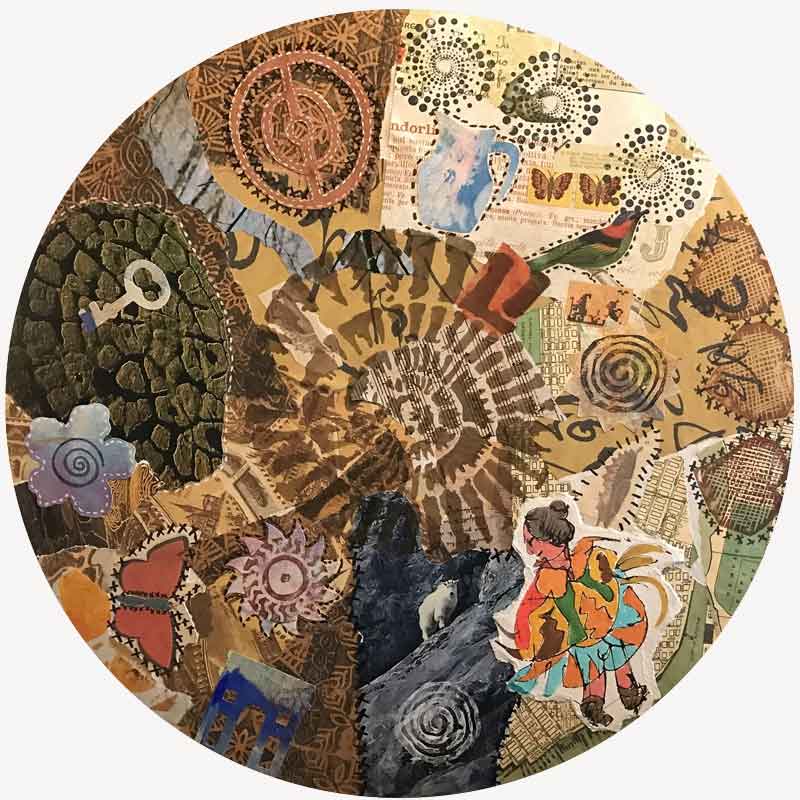 I began my work with SoulCollage®. My explorations into the language of the soul led me to mythos-journey work, I became a licensed JourneyCircles™ Facilitator, and ultimately a Certified Creative Depth Coach. Through an unexpected and unlooked for metamorphosis I transformed from an artist, painting, exhibiting, selling and competing, to an Artist in the archetypal sense, crafting and creating a work of the soul, a way of being, and a life aligned with my deepest purpose and harmonized with the ways & rhythms of the earth.
Thirty years as a professional artist, both creating and teaching, uniquely equips me to guide you through the art making process. Potent, personal self-expression is enhanced when you have a variety of art making techniques, knowledge of materials, and understanding of the elements of art supporting your creative process. This allows you the freedom to move in many creative directions with confidence and ease, even if you don't consider yourself an "artist". My own ongoing personal creative process and my training with Cat Caracelo, founder of JourneyPath Institute and creator of JourneyCircles™ gives me a firm foundation and deep knowledge of the depth coaching process and its powerful benefits.
How Creative Depth Coaching Can Work For You
Creative depth work will empower you to embrace your sacred power and authentic self giving you the confidence to voice your truth knowing that you are valuable and have something important to bring into the world. You'll gain a clear sense of your identity and purpose in the world and discover agency and authority as you learn to use your gifts and abilities in new ways, developing a heart centered ego that frees you to achieve while serving others. You'll also discover you can set boundaries and gain sovereignty in your life by embracing self-care as sacred care.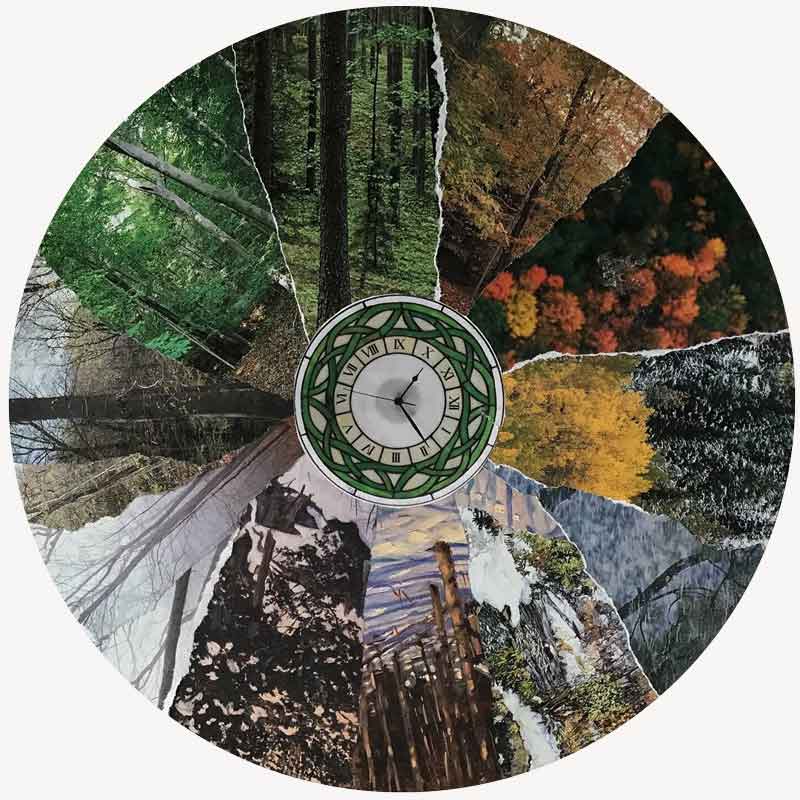 You'll overcome feelings of being stuck or tangled in old stories or expectations by healing your past, and moving into wholeness. You'll gain momentum and motivation to move into a new phase of life that holds your dreams and visions and is aligned with your core values and beliefs.
The diverse art making techniques used in creative depth coaching will allow you to claim the artist within and embrace yourself as a creative being, an artist in the broadest and deepest sense of the word.
Creative depth coaching gives you tools that are accessible and adaptable allowing you to use them in a variety of ways and situations as your journey unfolds. Using creative art making, the power of narrative and myth, the wisdom of nature, and the model of the heroine's journey you'll discover many parts of yourself and how those parts can be expressed in powerful ways using mytho-poetic language, archetypes, images and symbols. This rich framework sparks vision and growth, while individual coaching offers support, and guidance as you grow.