Upcoming Programs in Connecticut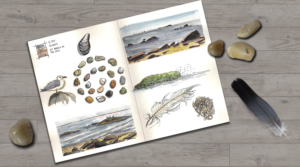 Ebb and Flow: Nature Journaling on the Beach
June 9, 2018 Madison, CT
Gift yourself with time to slow down and stroll on the warm sands, breathe in the  scent of the salt air, gaze into tide pools and gather treasures from the sea. Allow your heart to expand and your creativity to gently bubble to the surface. Easy techniques are taught and no prior drawing and painting experience is necessary.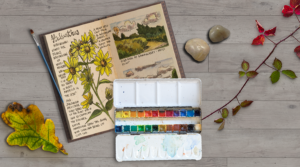 Nature Journaling: Exploring Abundance
Oct. 13, 2018 Madison, CT
Every year the Earth teaches us about abundance. Trees laden with fruit, oaks and hickories heavy with nuts, and wildflowers releasing seeds by the thousands.
Revel in the gifts of the season and gently tend your creativity as you gather to yourself seeds, pods and colored leaves to record in your nature journal.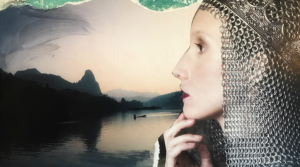 Persephone in the Underworld
Nov. 3, 2018 Madison, CT
While exploring the myth of Persephone, and diving deep into its rich symbolism and themes you will discover how an underworld experience can be the catalyst for a heroine's journey.  When explored through the JourneyCircles™ process an underworld experience can be understood, held and worked with in transformative ways.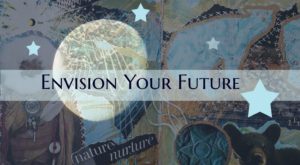 Dec. 1, 2018 Madison, CT
At the ending of one year and the dawning of the next you long for a visionary experience that will help you peer into what the new year holds. This retreat day offers you time and space to vision your future and discover where your heart wants to take you in the new year.