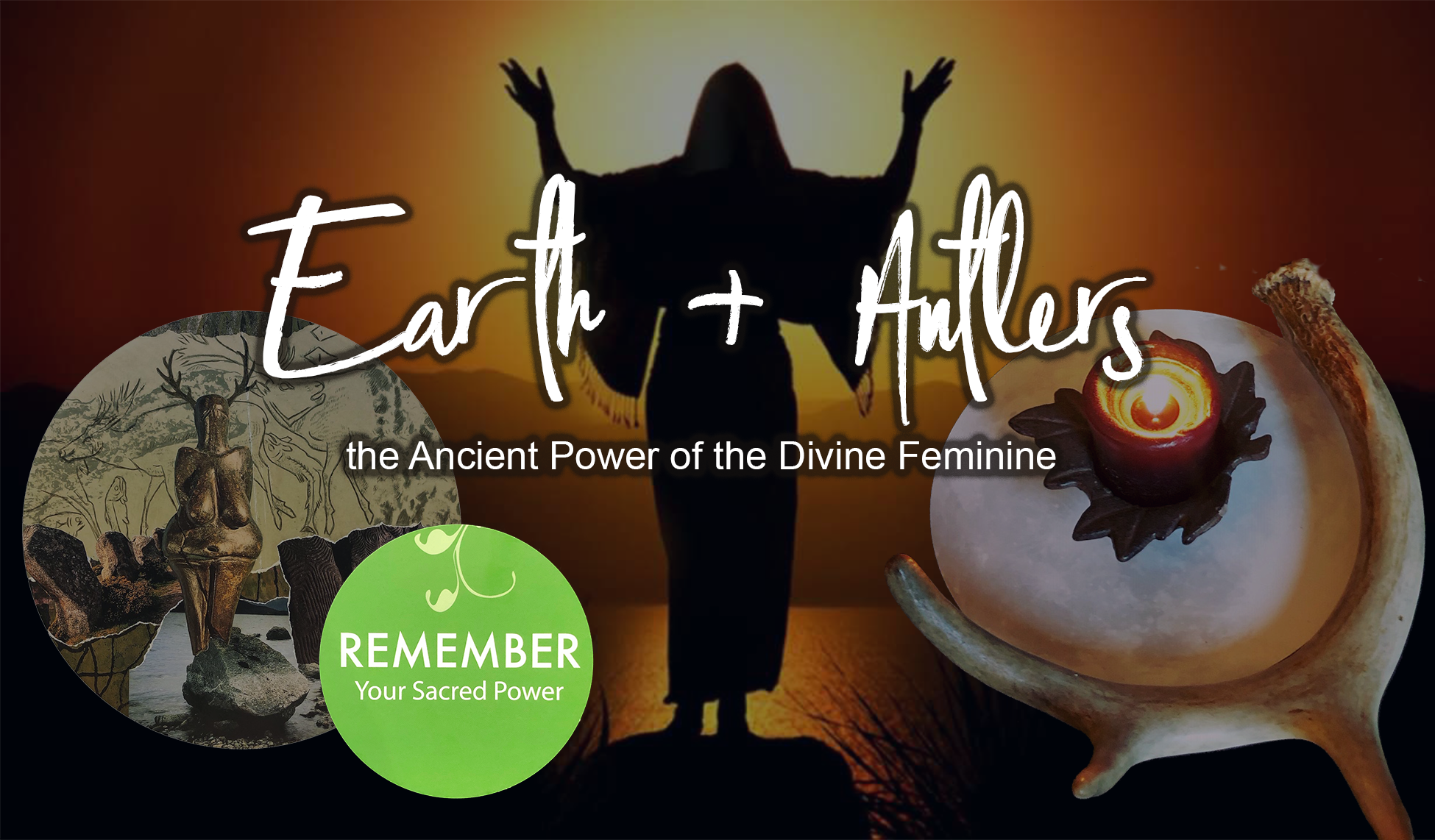 Call Mercy by The Sea Retreat Center to get on the waiting list
(203) 245-0401
March 29th, Mercy by the Sea, Madison, CT
One day retreat
Earth and Antlers: the Ancient Power of the Divine Feminine
Are you ready to remember your scared power?
For nearly 5,000 years Western society has been build on the foundation of compete, repent, fight, dominate, separate, capitalize, colonize, homogenize, horde, accumulate, judge, succeed, battle, and win.
Yet, somewhere deep within us we remember another way - celebrate, accept, uplift, support, harmonize, plant, grow, tend, share, care, communicate, contemplate, cultivate, craft, create, love, feel, nurture, include.
Using the JourneyCircles™ process, you

will

create art in easy, accessible ways that will help you make the connection between the Earth and the Archetypal Divine Feminine.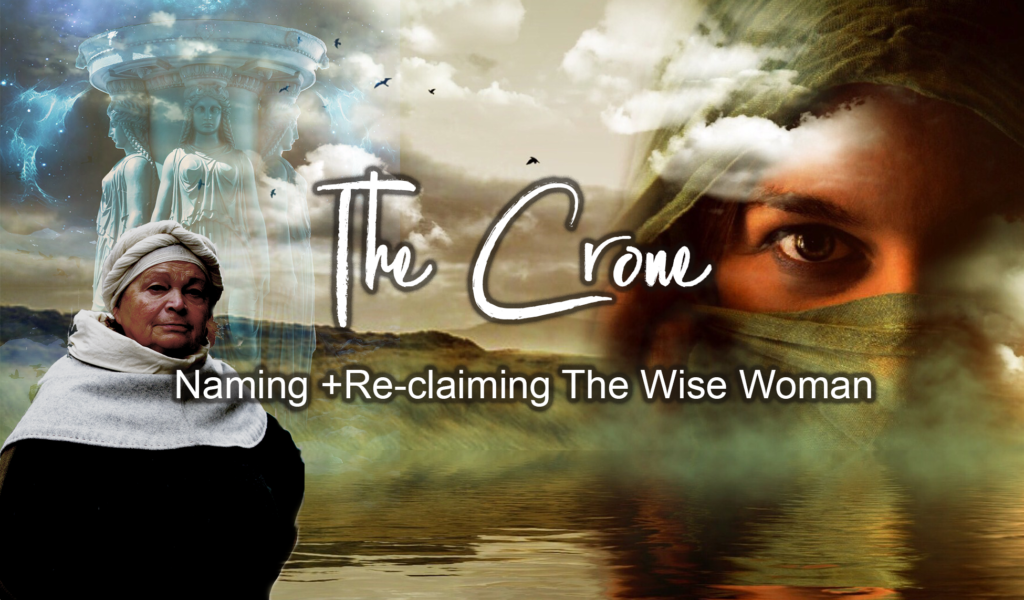 October 10th, Mercy by the Sea, Madison, CT
One Day retreat
The Crone: Naming and Reclaiming The Wise Woman
Women are ready to tell a different story about themselves as they get older.
A movement has begun to help women remove the negative connotations of Crone and re-language how they view themselves as older women. Through a rich exploration of the Wise Woman Archetype you will be invited to constructed a new narrative around The Crone, that supports your own vision of who you are becoming.
Using the JourneyCircles™ Process you will weave back into your understanding of The Crone powerful and positive images through easy cut and tear collage work.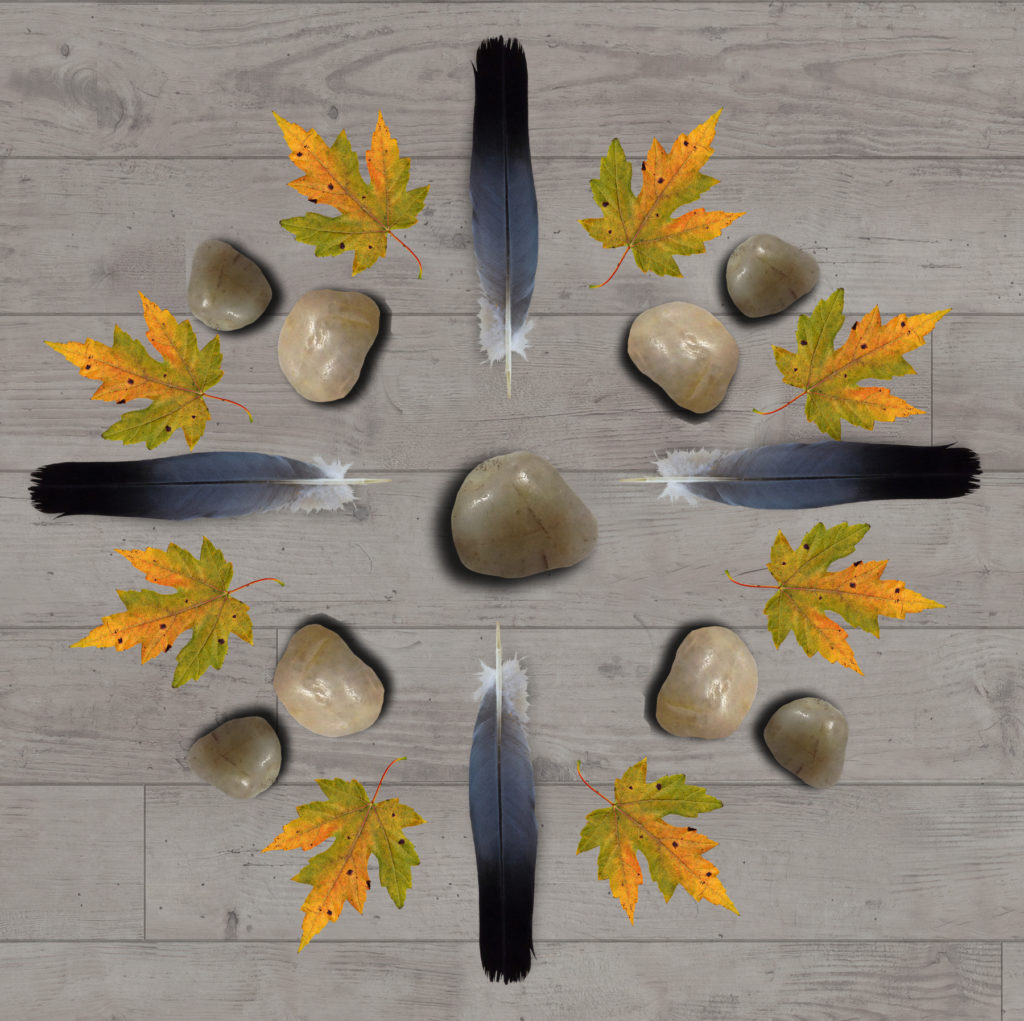 May 3, 2020, Mercy by the Sea, Madison, CT
One Day Retreat
Earth Altars- creating with nature
Connecting with nature brings you into closer contact with the beauty and energy of the earth. Find mindfulness and peace as you learn to create an Earth Altar.
Earth Altars offer you a way to touch the earth with healing and blessing while finding deep soul connection to our planet. Working only with natural found objects, stones, fallen leaves, twigs, shells and seaweed, you will leave only footprints and take only pictures. With reverence for the earth, you will work with the sacred mandala form and embrace the gift of impermanence.
The creative process and the practice of process art open a channel for you to receive earth wisdom and insight into the seasons, cycles and rhythms of nature.
Your day may include intentions to heal and bless the earth or to receive from the earth the calming, soothing healing you are in need of.