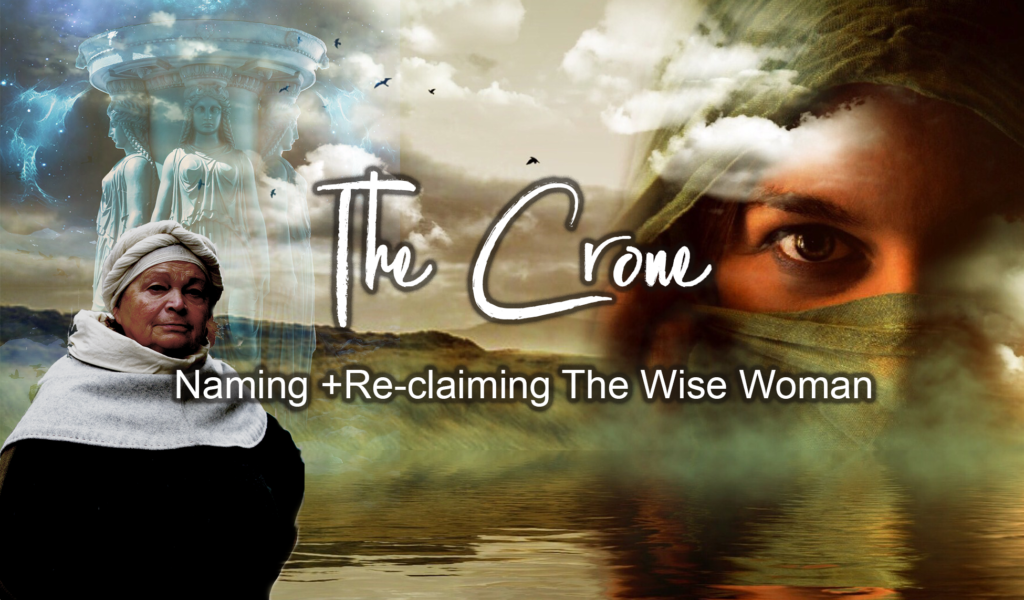 This program is filled, however there is a waiting list which you can sign up for, just click through to registration and the staff at Mercy by the Sea can assist you. 
October 10th, Now Online, offered through Mercy by the Sea Retreat + Conference Center, Madison, CT
ONLINE - 2 week course with two hour LIVE Zoom for ceremony, sharing + co-creating
The Crone: Naming and Reclaiming The Wise Woman
Women are ready to tell a different story about themselves as they get older.
A movement has begun to help women remove the negative connotations of Crone and re-language how they view themselves as older women. Through a rich exploration of the Wise Woman Archetype you will be invited to constructed a new narrative around The Crone, that supports your own vision of who you are becoming.
Using the JourneyCircles™ Process you will weave back into your understanding of The Crone powerful and positive images through easy cut and tear collage work.
An easy to navigate online classroom has been created as a sacred space for this course.
It holds rich written, video and audio content to bring your exploration of The Crone and her evolving story of wisdom, intuitive knowing, sovereignty and legacy to you in a multilayered way especially designed for adult learners and those who are new to online learning.
You will have access to the online classroom two weeks prior to the live Zoom meeting on October, 10th.
Creative materials will be mailed to you in advance and creative invitations and instructions are provided in video lessons within the classroom. You will be able to engage with the written and video content and create at home during those two weeks. This provides plenty of spaciousness to delve into the materials and the creative process before we meet live on Zoom.
On Saturday, October 10th, 10am – 12 noon we will gather on Zoom to open our scared circle. You will be invited to share your art, insights and experiences. Then Jan will lead you in the creative process and we will create together as you bring your experience of naming and claiming the wise woman within, to completion.
JourneyCircles™ materials will be mailed to you. You will need a glue stick, scissors and found images from old magazines and books. Within the classroom Jan provides links to Pinterest boards where you can also find images to print and use.
Jan has been leading online courses centered around creative depth work and the JourneyCircles™ process for five years and is ready to guide you on a powerful and meaningful journey.