Upcoming 2019 Programs in Connecticut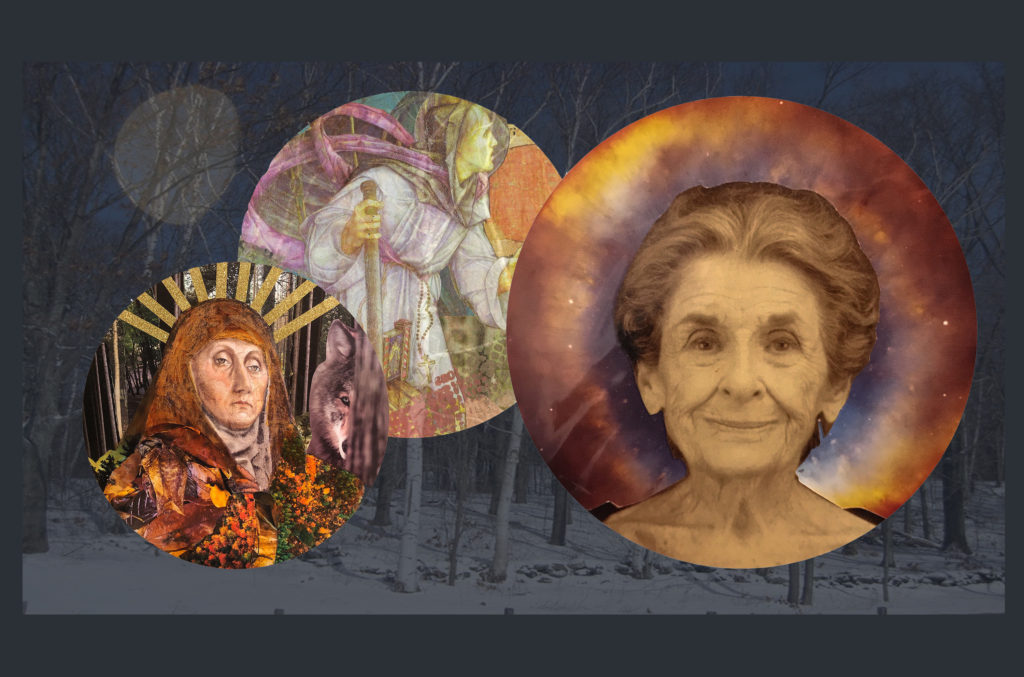 Welcoming the Wisdom of the Crone in Winter
November 16 One Day JourneyCircles™ Retreat
What is the nature of the mature woman? How can the winter season in its stillness, bareness and silence guide you into the interior life of the soul and teach you ways to step into the role of Wise Woman, Elder or Crone?
The JourneyCircles™ Process provides the framework of the journey, and creates a sacred creative space to explore who you are now and who you are becoming in this season of your life. Women of any age and at any stage of life can explore the archetype of the Crone to envision who they would like to become in years ahead. No prior JourneyCircles™ experience is necessary.
Participants are asked to bring two found images from magazines, books, etc., that symbolize the Wise Woman/Crone for them, along with a small writing journal and pen. All other art materials will be provided.