You're changing. Something inside you is stirring.
Your life circumstances may be in transition as you launch a new career, or perhaps you're ending a career, and ready to retire. Is the nest empty, are you downsizing and planning a move? Maybe it's just your time of life. Women at mid-age and beyond often find themselves in a place of tremendous transformation and rapid inner growth. That's always been true, but today it's acknowledged, embraced and more powerful than ever.
Things are being shaken up in your life and in your inner world but you're not exactly sure where you're going or who you are becoming. You know that this is the moment to embrace the next stage of your journey, although what that means is not exactly clear.
This is who I work with, women who have found their way to the edge of who they are, and are ready to dive deep so they can discover who they are becoming and what the next great unfolding in their life will be.
Through a coaching relationship, I will help you discover who you truly are, and how to bring more of what matters deeply to you into your life. The creative coaching tools you'll use will empower you to tap into your deepest knowing, trust your inner wisdom and understand yourself at the deepest levels so you can activate choice and voice in your life, and make decisions that are aligned with your core values. Coaching will help move you into a place of healing, wholeness. and sovereignty in your life.
Working together I'll show you how to use using the creative process, image and symbolic forms to gain self knowledge, live your authentic truth, and be guided by your inner wisdom. As your coach I'll support you on your journey as you grow and expand, choosing that which is aligned with your purpose, embracing your creativity, and finding spaciousness in your life to connect with all the beautiful things that light up your soul.
You know there is healing and deep work to be done. You know you are ready. You know that this is the promise you've made to yourself, to value and invest in yourself by working with a coach.
There are many ways we can work together: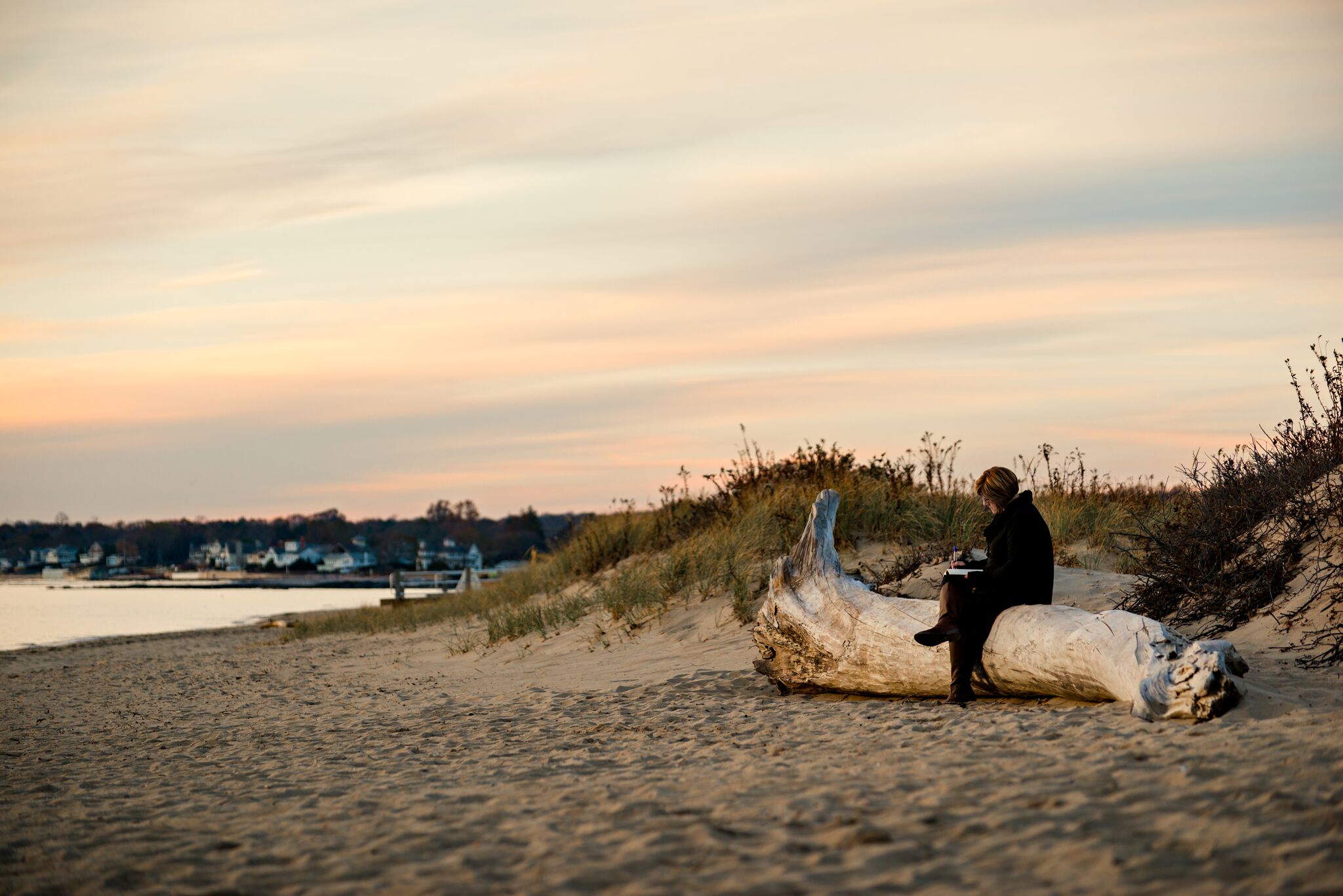 Individual Coaching
If you sense that you're ready to go deeper with your own inner journey individual coaching is the perfect opportunity to get the guidance and support that you'll need.
I offer a variety of individual coaching packages for via a user-friendly audio/video platform.
Distance Coaching Packages online begin with a 12 month, 24 session bundle at $249 per month.
This schedule of every other week is comfortable for many people allowing them enough time to create art in between sessions without feeling rushed or pressured. This basic package spans a year, allowing you to experience the transformative nature of the work, and is spacious enough to hold the room for exploring many issues, stories, and ideas.
Other packages are available and can be tailored to your needs. Monthly payment plans are offered. If you pay in full I offer a 10% savings on your package. I also have a limited number of in-person individual coaching packages available in my Connecticut studio. Contact me if you are interested in working with me in person.
Schedule a Discovery Call with me. I'd love to talk to you about your journey.
What People Are Saying
Jan has given me an exciting new perspective on the value of art making as a spiritual creative process. Using Journey Circles and related forms of creative visioning, she led and encouraged me to explore and capture deep personal insights. The art produces multiple layers of understanding, and when I look at each creation anew, I gain even more insight: sometimes changed, sometimes with more depth. Bonus: it was fun! I am so grateful to experience new personal vision with Jan's insightful, warm, and caring coaching. - Mary Cipriano
Guided Group Process
My guided, experiential group process, The EarthWise Way, is a rich introduction to creative depth work.
The program is offered online via a user-friendly audio/video platform, so you can participate from anywhere in the world.
Registration opens once, in the spring, and we travel together as a sisterhood of creative women for a transformative, year long inner journey using art, creative process and earth wisdom as our guides.
The EarthWise Way Journey investment is $67 a month, or take advantage of a 10% savings when you pay in full. I offer JourneyCircles™ and creative depth work programs on a regular basis in Connecticut. These programs typically fill quickly, so be sure to sign up for my mailing list to get advanced notice of in person programs.