Join me on Saturday, November 3, 2018 at beautiful Mercy by the Sea in Madison, CT  for a one day retreat
Persephone in the Underworld: what you can learn from a time of darkness. 

What do you do when you find yourself in a place of darkness in your life? How will you be able to continue on your life's journey in the dark?  Where is the path you should be on?
How do you learn, grow, even thrive when life's circumstances abduct you into the underworld, and the sweet fragrance and sunlight of a summer season is abruptly over?
How can you make your descent into that dark time a conscious one and regain control of who you are and how your situation can be used in positive and empowering ways ?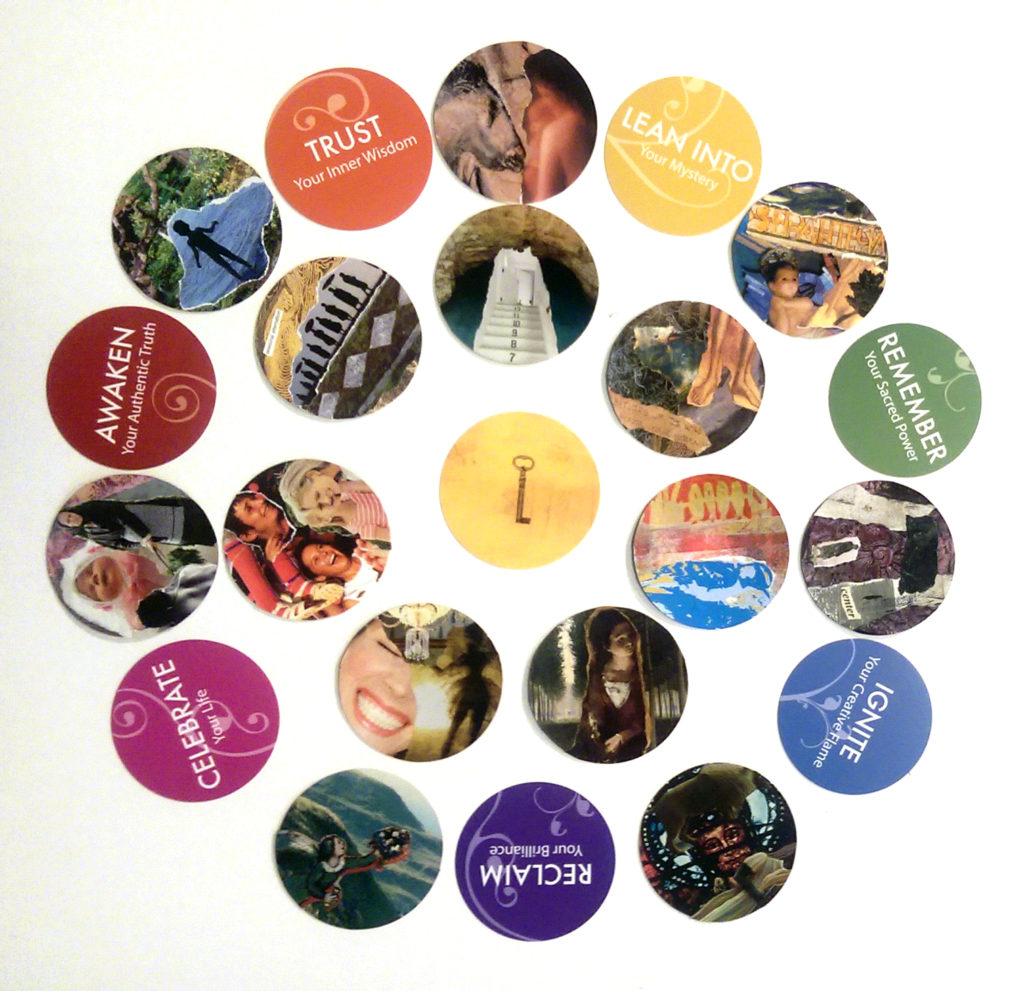 Use JourneyCircles™ to map your heroine's journey
The JourneyCircles™ Process is a highly creative, yet very accessible, mixed media art form that guides you in creating personal, symbolic imagery, used for discovering and retelling the stories of your life. Discover the depth and power of creating and claiming a positive living language for your stories. Activate healing, wholeness, and greater awareness of your life experience. Using found images, and other media, you'll be cutting, tearing and gluing to create mixed media collages on beautiful JourneyCircles™ template cards.
A guided meditation, the creative process, narrative voicing and thought provoking questions guide you in unpacking and understanding your symbolic art. Within a sacred circle you will have an opportunity to share what you have gained from your art making experience with other women as you each explore your own heroine's journeys.