If you find your deepest peace and profound spiritual connections in nature, and you love to sketch and paint or would love to learn...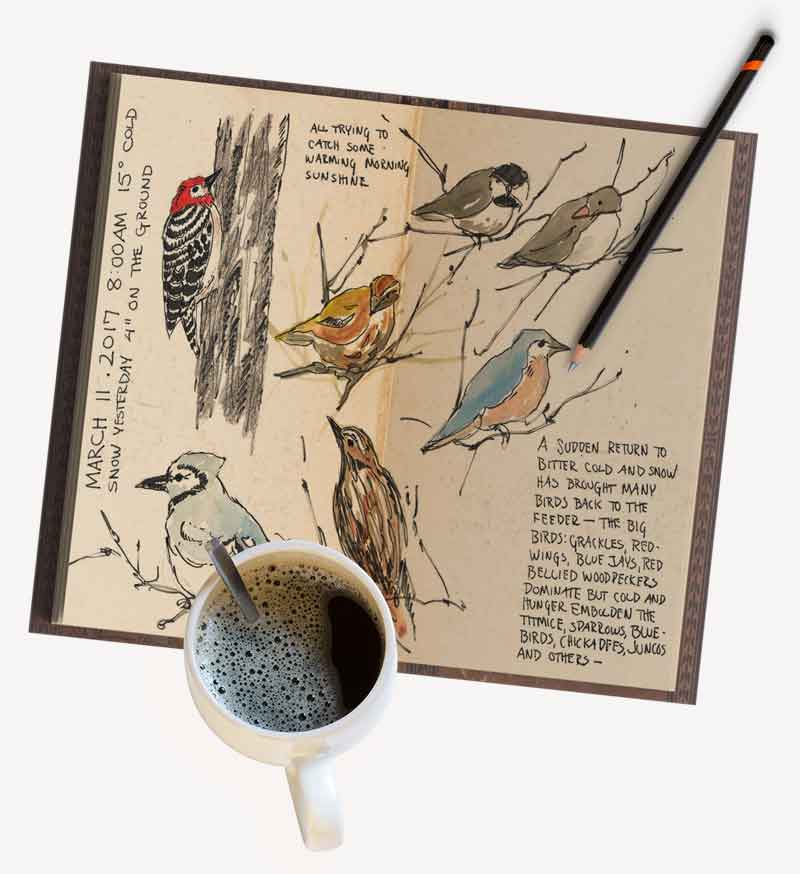 I offer online self-guided, self-paced courses that bring art, soul, and nature together.
Imagine learning ways to fine-tune your listening and observational skills so that you can deeply engage with the natural world. Then imagine that you have a repertoire of creative skills that allows you to quickly and easily sketch the beauty in nature -- beauty that takes your breath away and fills you with a sense of calm and well being. Imagine creating a beautiful illustrated book that holds all of your experiences in nature through drawings and personal journal entries. Each page laid out with lettering, backgrounds and beautiful watercolor sketches.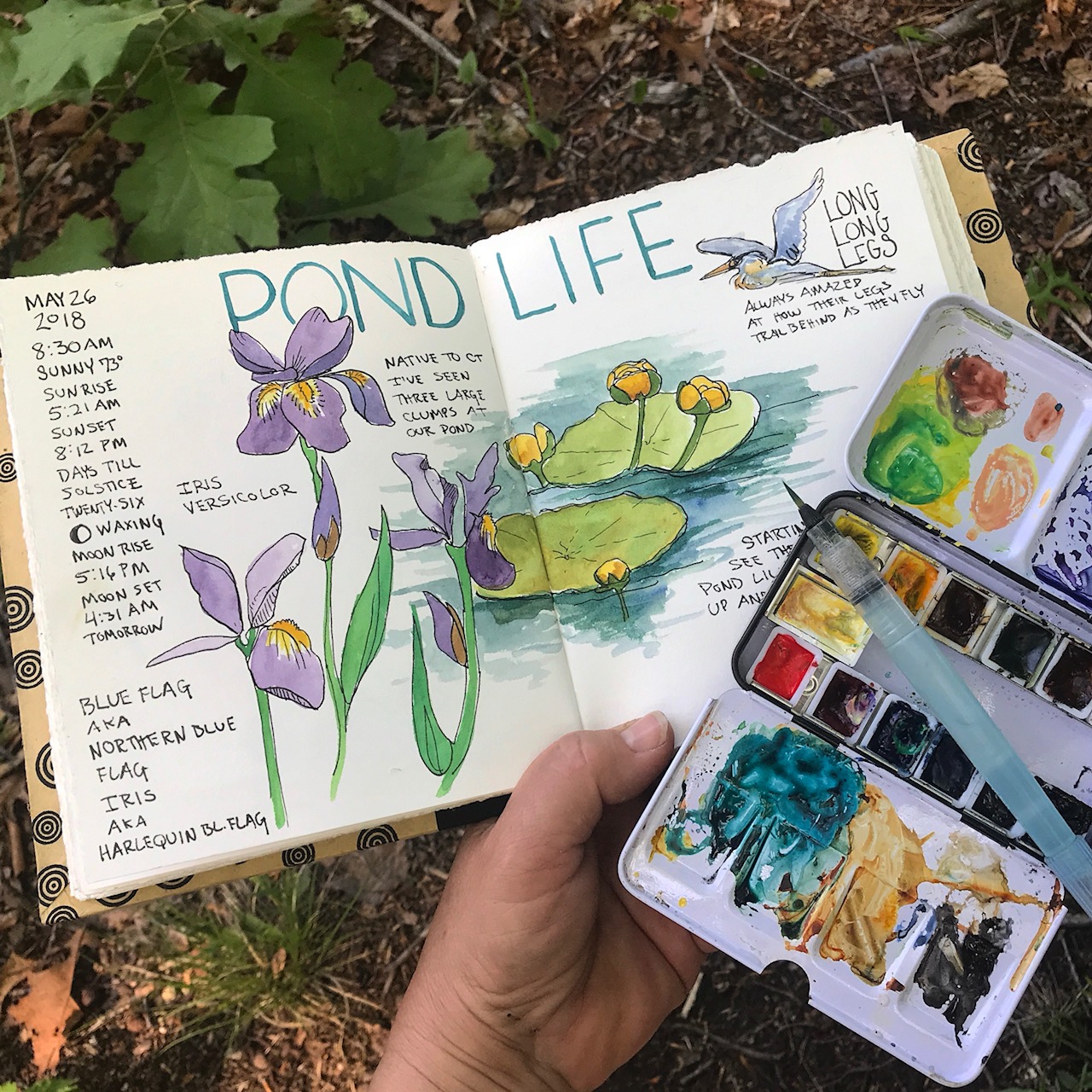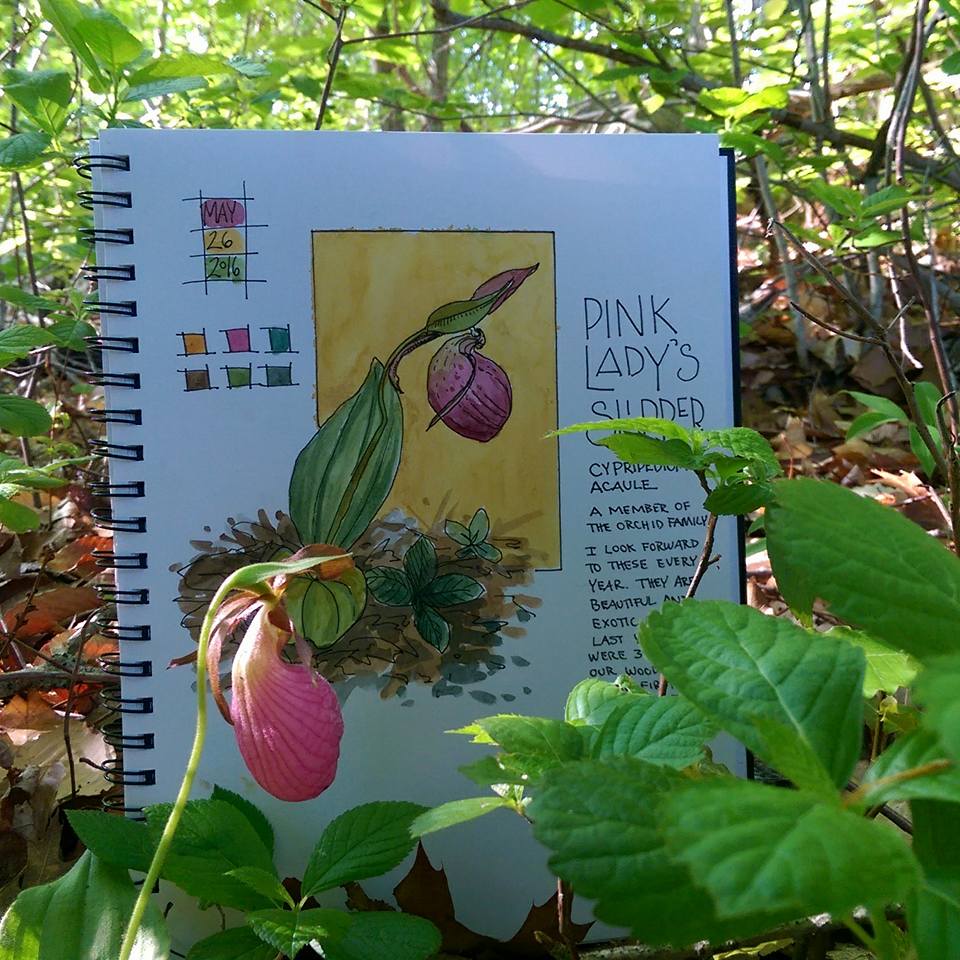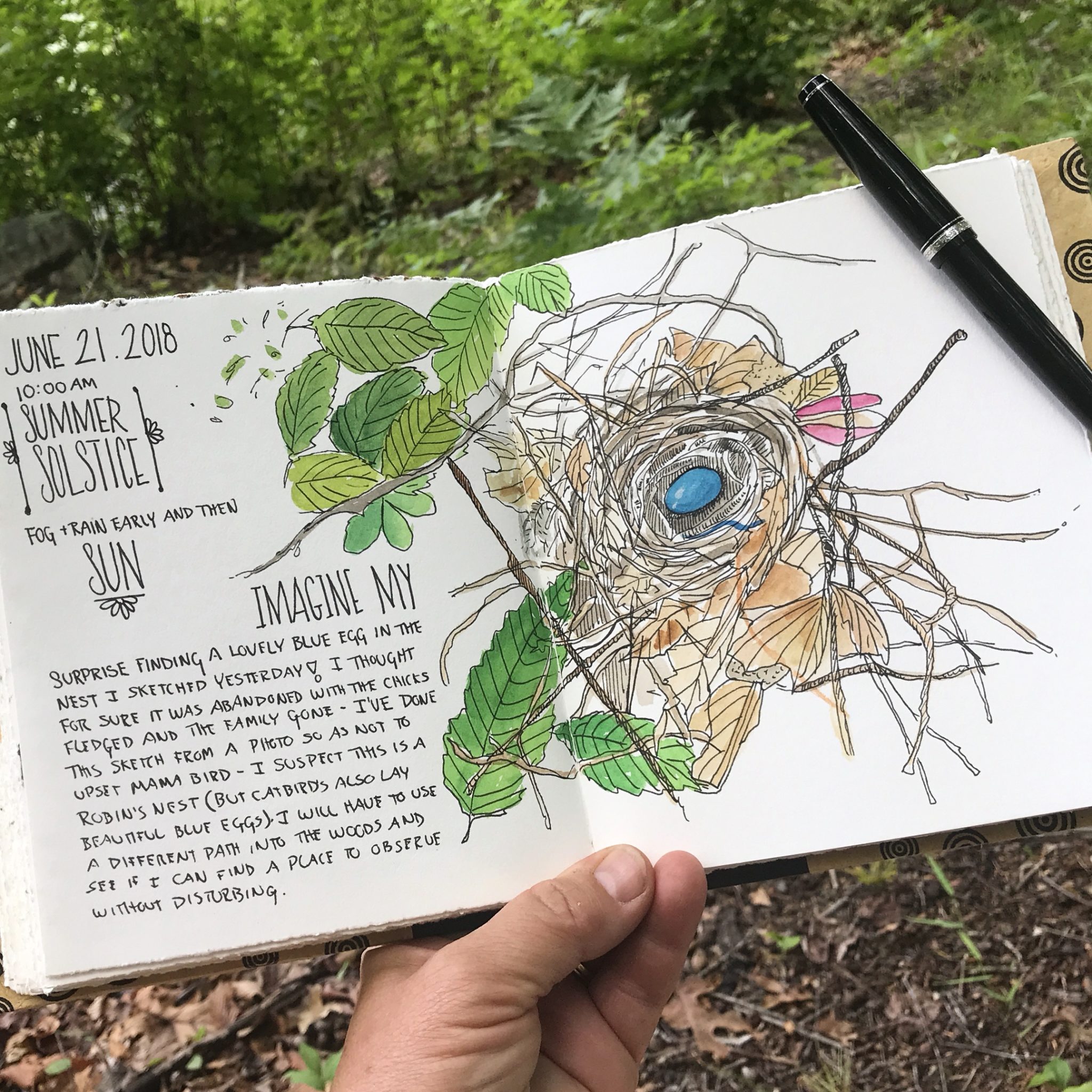 I no longer send out a nature journaling email. To continue to connect with me please "Like" and "Follow" The Nature Journal Place on Facebook.
The email subscription form below is only for Creative Depth Work, JourneyCircles™, MoonCircles™ and Intuitive Art making.