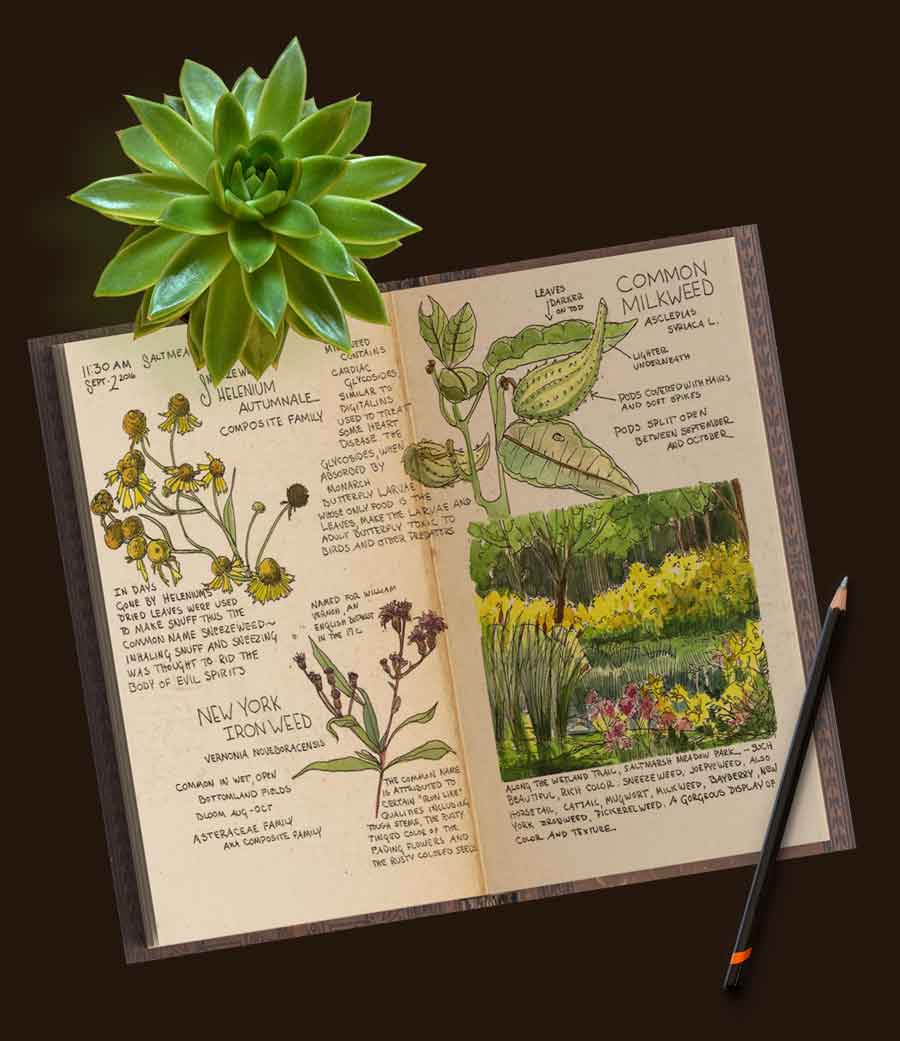 Imagine

Using art to connect with nature
Imagine learning ways to fine tune your listening and observational skills so that you can deeply engage with the natural world. Then imagine that you have a repertoire of creative skills that allows you to quickly and easily sketch the beauty in nature, beauty that takes your breath away and fills you with a sense of calm and well being. Imagine creating a beautiful illustrated book that holds all of your experiences in nature through drawings and personal journal entries. Each page laid out with lettering, backgrounds and beautiful watercolor sketches. That would be a book that you would treasure forever.
Now imagine making that a reality...
Learn the secrets

that will help you succeed
Nature journaling relies on sketching techniques that are quick, easy and simple. These types of sketches capture the essence of your subject and don't require photographic precision, or years of drawing instruction. Anyone, at any level, even a beginner, can learn these simple sketching techniques and create a beautiful nature journal. The secrets that allow you to work quickly outdoors are easy once you know them. They will provide you with the skills to document your experiences in nature season after season, and year after year.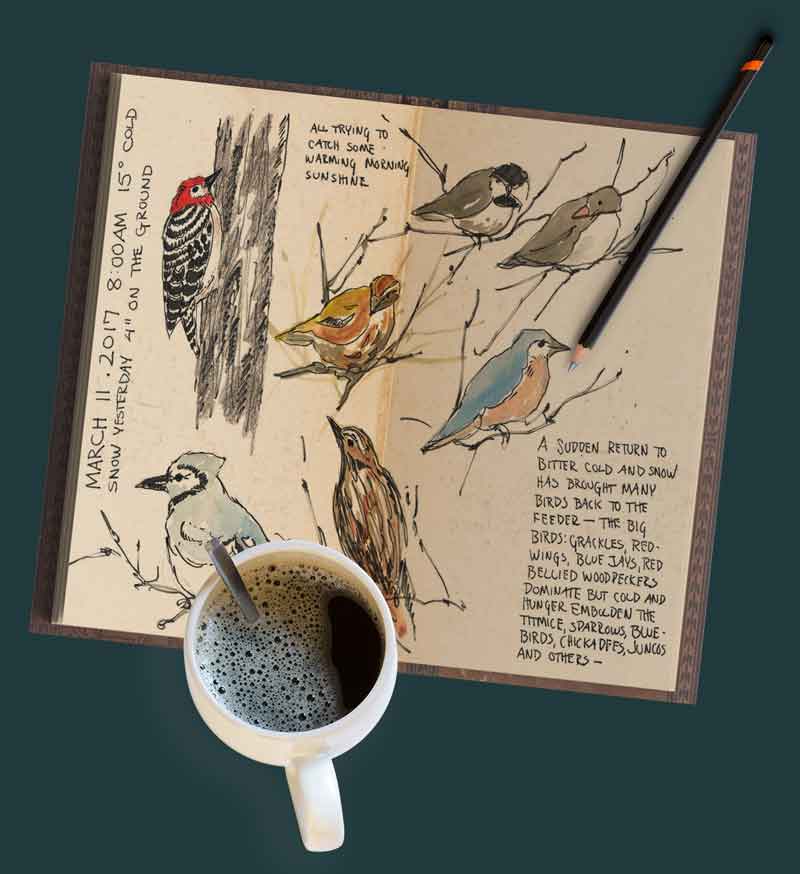 Is this course a good fit for me?
How long will I have access to the materials?
A little bit about me

Meet Jan Blencowe
In 1984 I graduated from Caldwell College with a BFA in Painting. I worked in the corporate world for a short while in human resources. Then studied floral design and worked as a florist. When my children were young gardening was my creative outlet. In 1999 I came across the book A Country Diary of an Edwardian Lady, and immediately knew that I wanted to create journals like that. Keeping a nature journal led to plein air painting and that led to creating large landscapes in the studio. I began exhibiting, and took a deep dive into the world of art. I taught, lectured, was represented by a number of galleries and gained entry into a number of prestigious art organizations.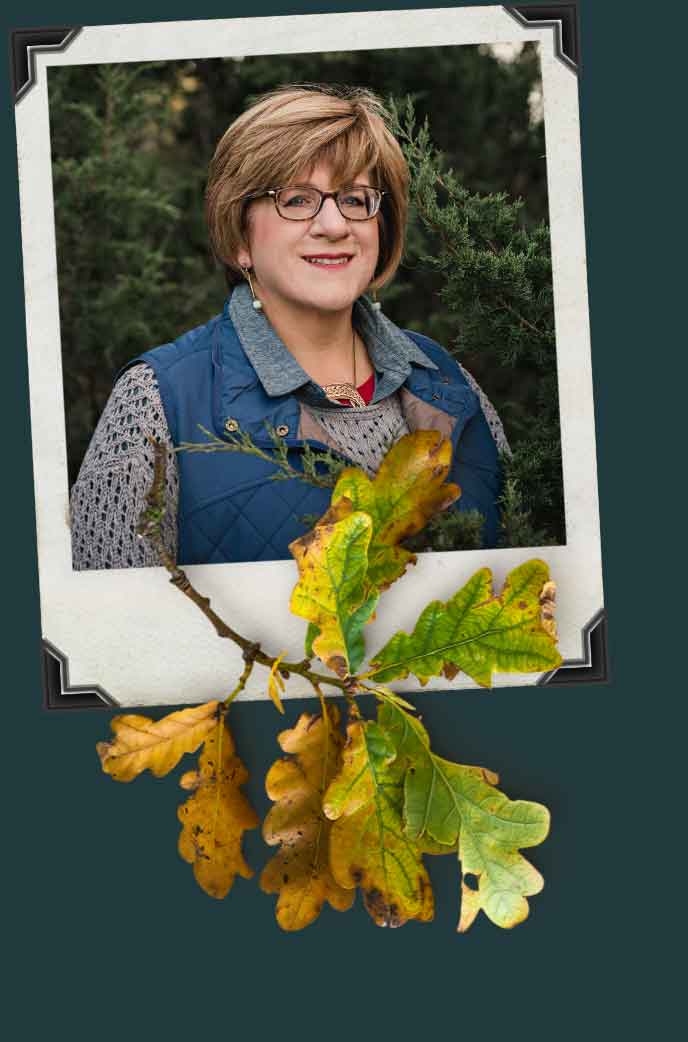 All of that was happening while I was homeschooling my three children. Then somewhere around 2009 I began to gravitate back towards working in a sketchbook, creating art for the sheer love of nature and the enjoyment it brought me. Gradually, I began letting go of art shows and galleries. For the last several years I have focused exclusively on making personal art in my journals, and nature is always my favorite and most meaningful subject. I teach sketching, and lead nature journaling retreats that weave together a deep connection to the natural world and creative expression. My children are grown now and my husband, two Shetland sheepdogs, and I live on a lovely piece of property with a thriving beaver pond and community of wildlife.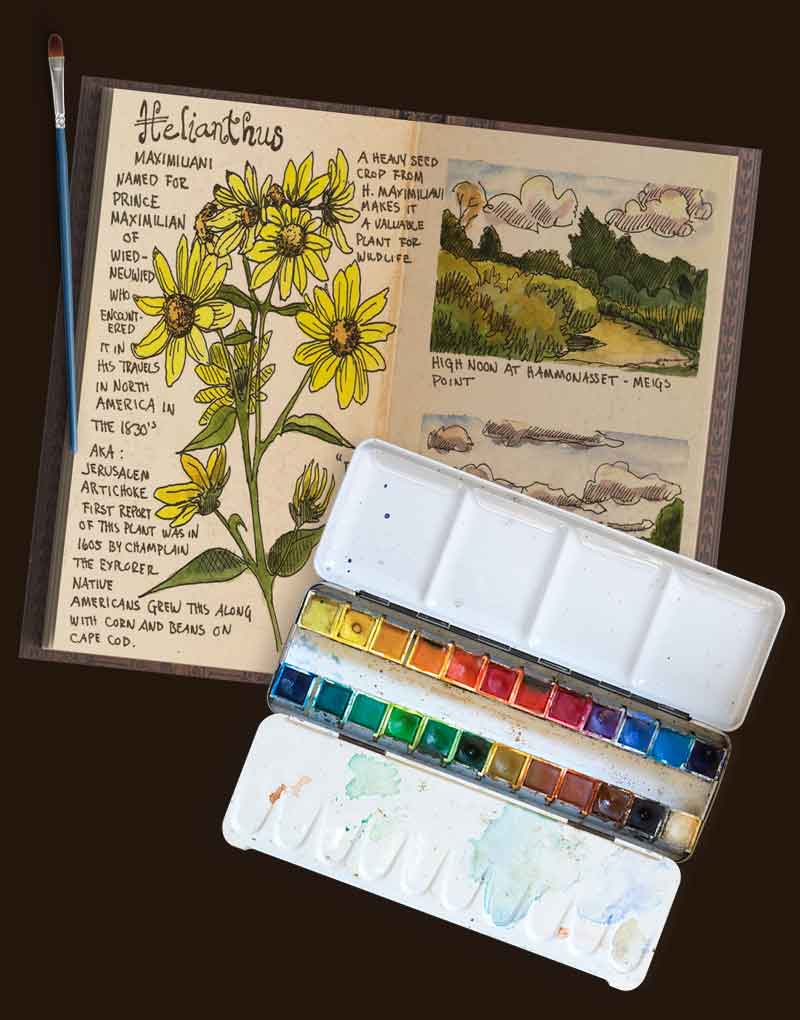 Are you ready

to begin keeping a nature journal?